Agent Reference
Quick reference guide!
Here you will find the features of the Agent dashboard.
---
On your dashboard in the upper left you will find your status options. Select from ready, not ready, or logout of the dashboard.
The right side displays your address book, with contacts that were entered fromt the Contacts tab in the side navbar on the main Zomnio website.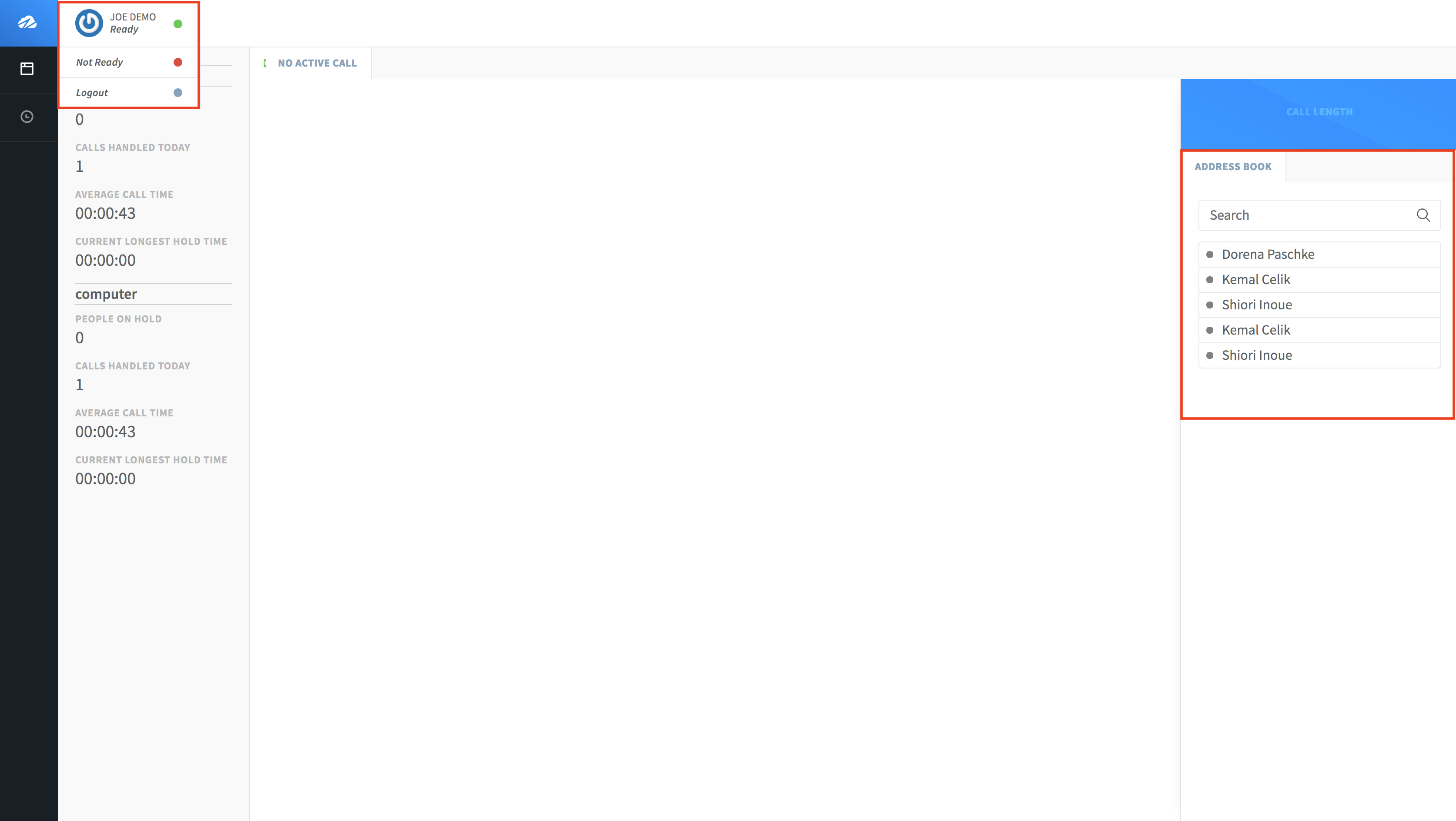 Incoming calls will be displayed at the top of the section with the number displayed next to the Answer Call button.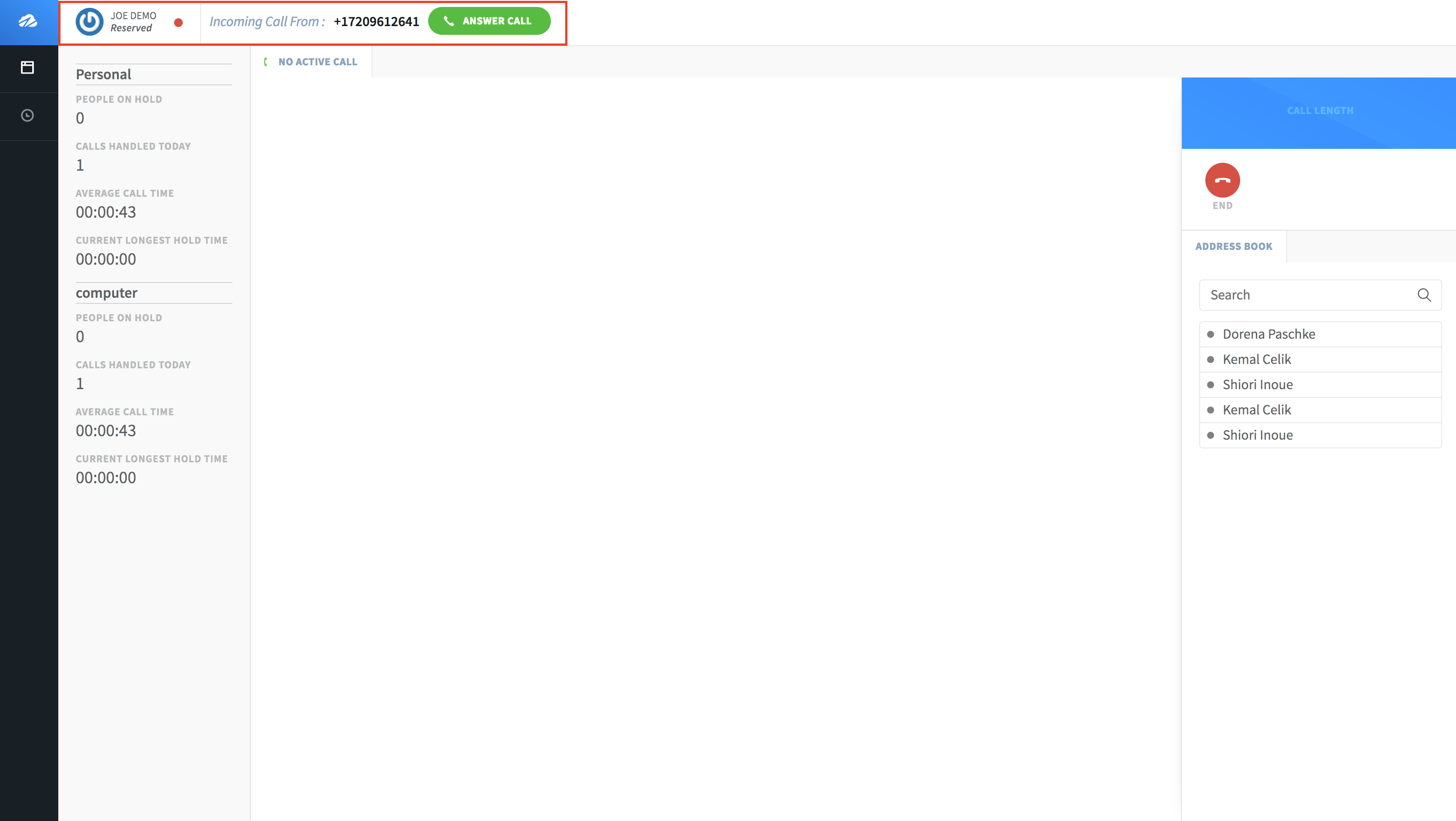 Once the call is answered, your status will show that you are now connected.
The right side of the section will display the call length, and call options.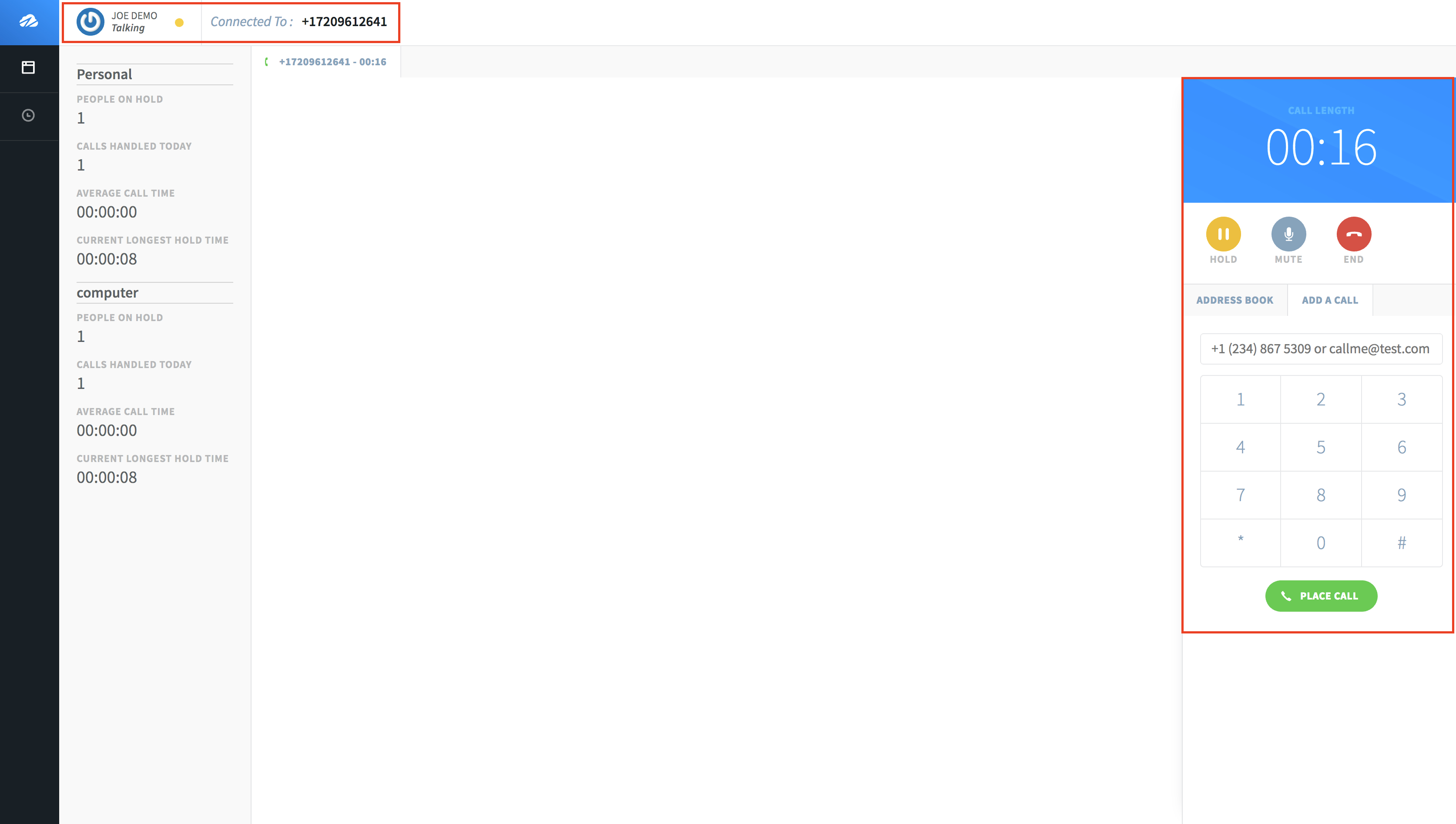 This side of the section will display stats for your personal dashboard and stats pertaining to the skill associated.