Prompts Reference
Features of Prompts
---
The main Prompts section displays current folders that hold uploaded/recorded audio files for your each of your applications.
Click on New Folder in the upper corner to add additional folders.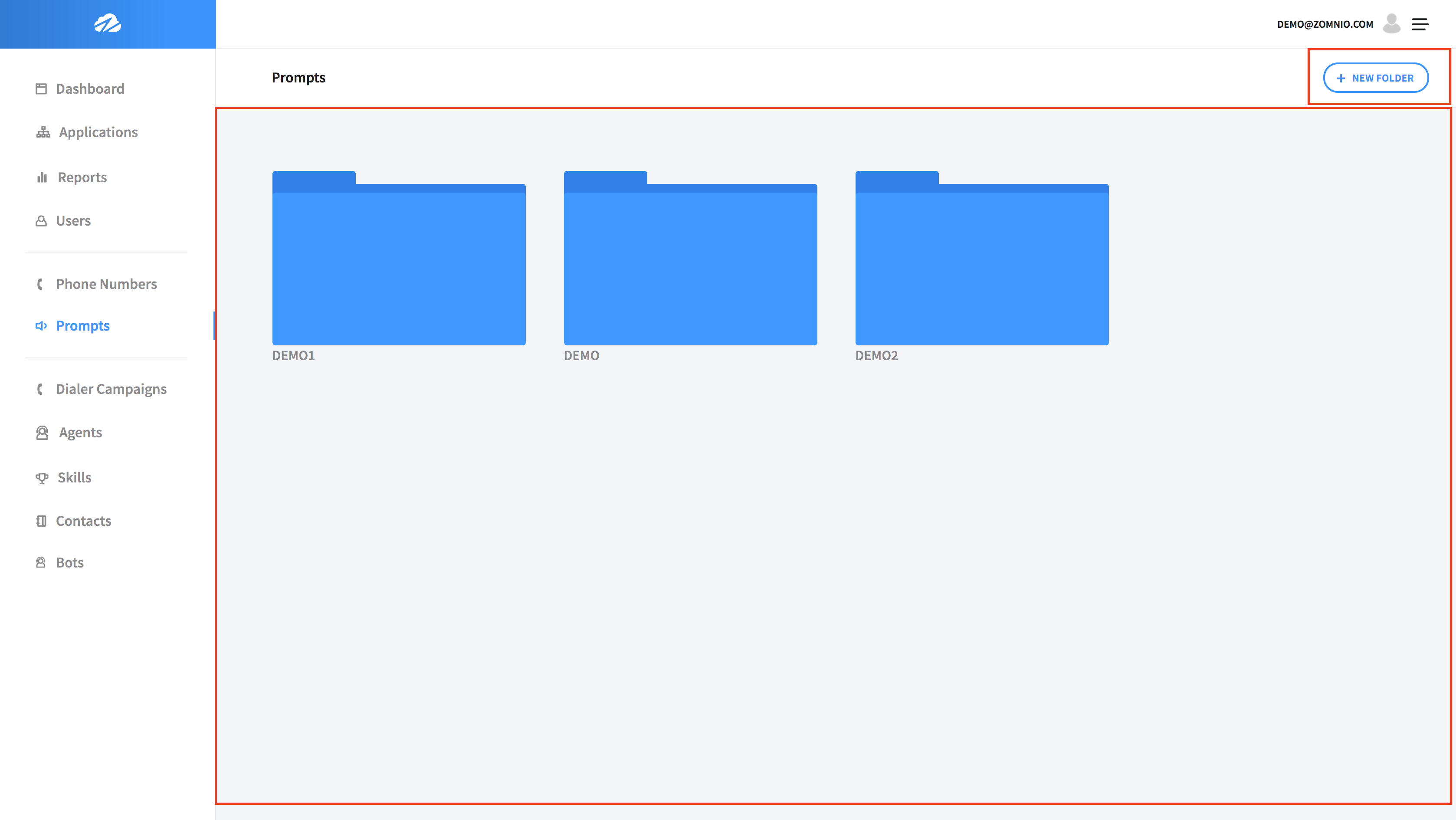 The main section will display all audio files that are currently assigned in your application.
Above the main section you may upload additional files either in a WAV or MP3 format.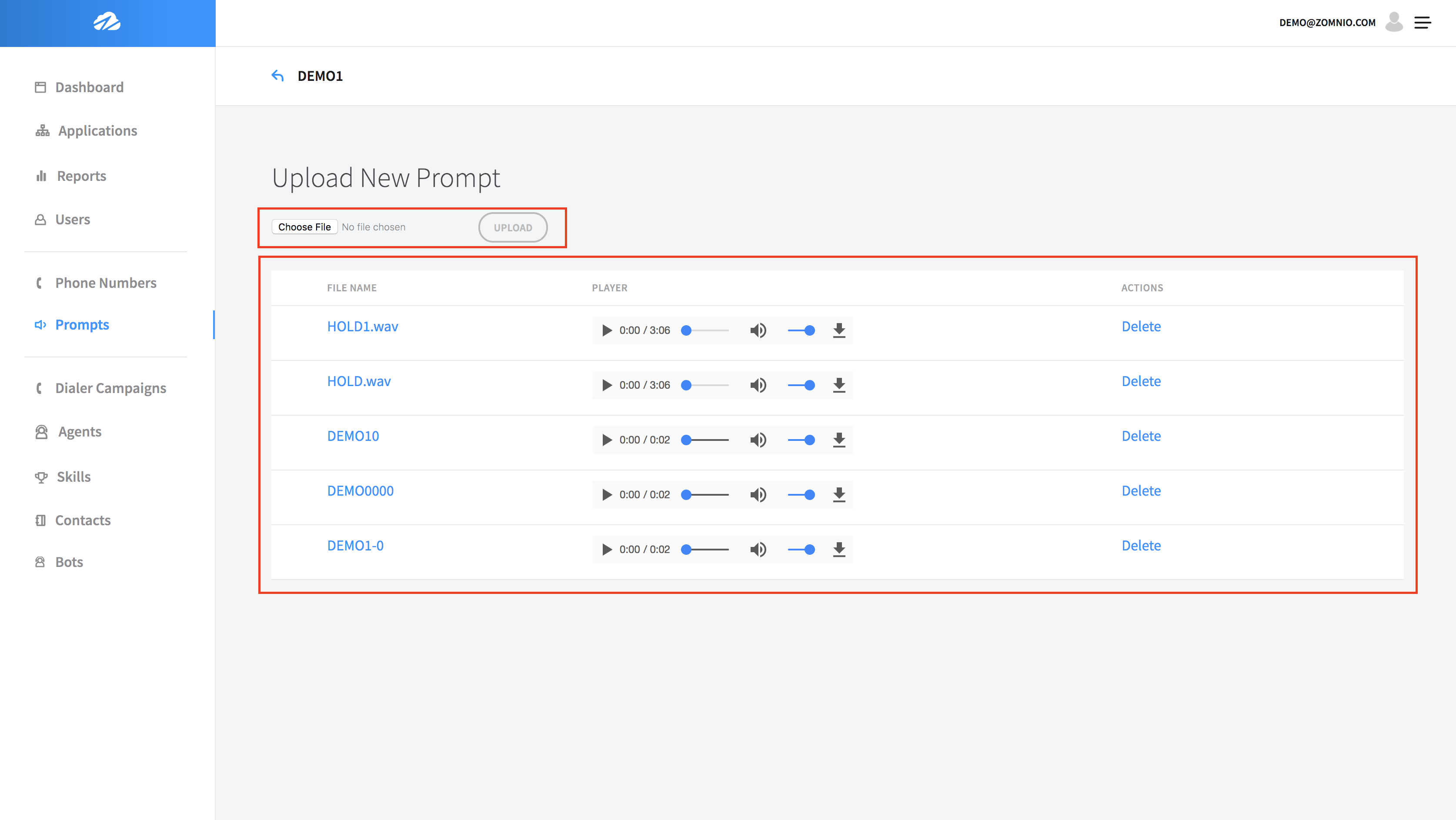 <
Back
Next
>