Applicaitons Reference
Features of Applicatitons
---
This section will list all created apps.
To create a new app, click on + New Application. The Application you create will be displayed here.
To edit an app, click on the app name.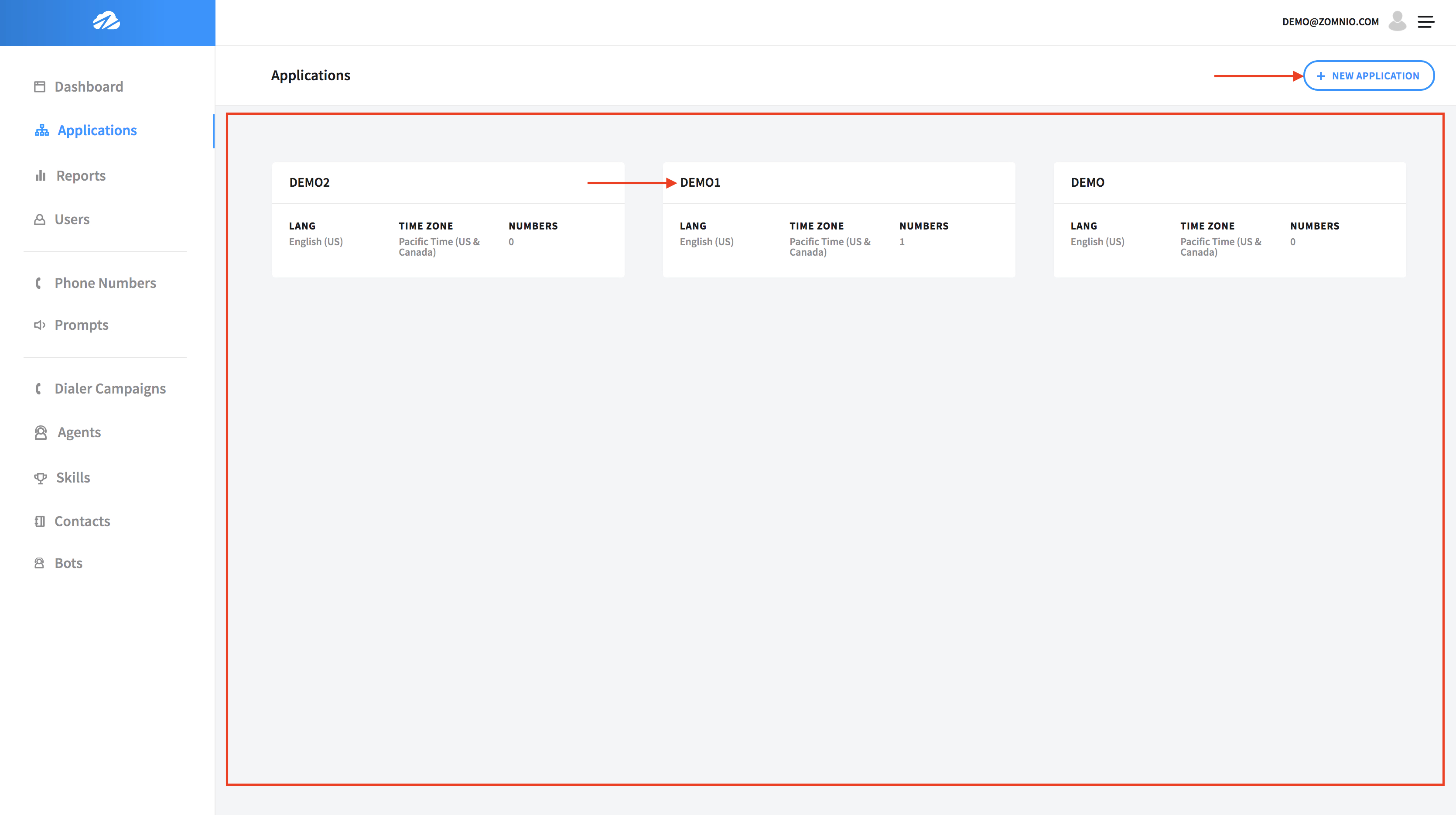 When editing your app, you will have a few options.
Here you can Edit Call FLow, see the Call Logs, or Delete your Application. You will also see the Current Number associated with your app.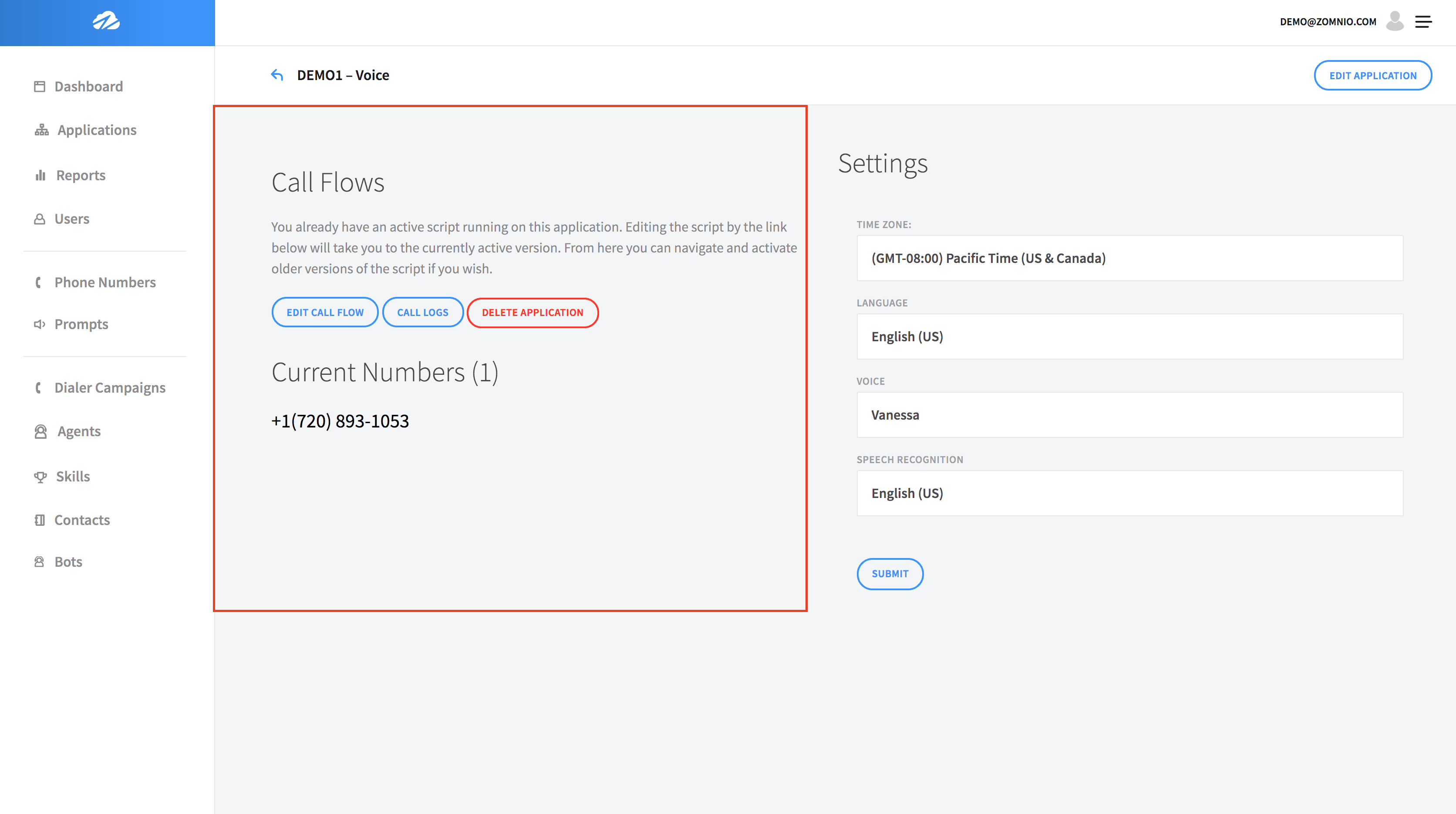 In the Settings you can select options of Time Zone, the Language, a pleasant Voice, and the Speech Recognition.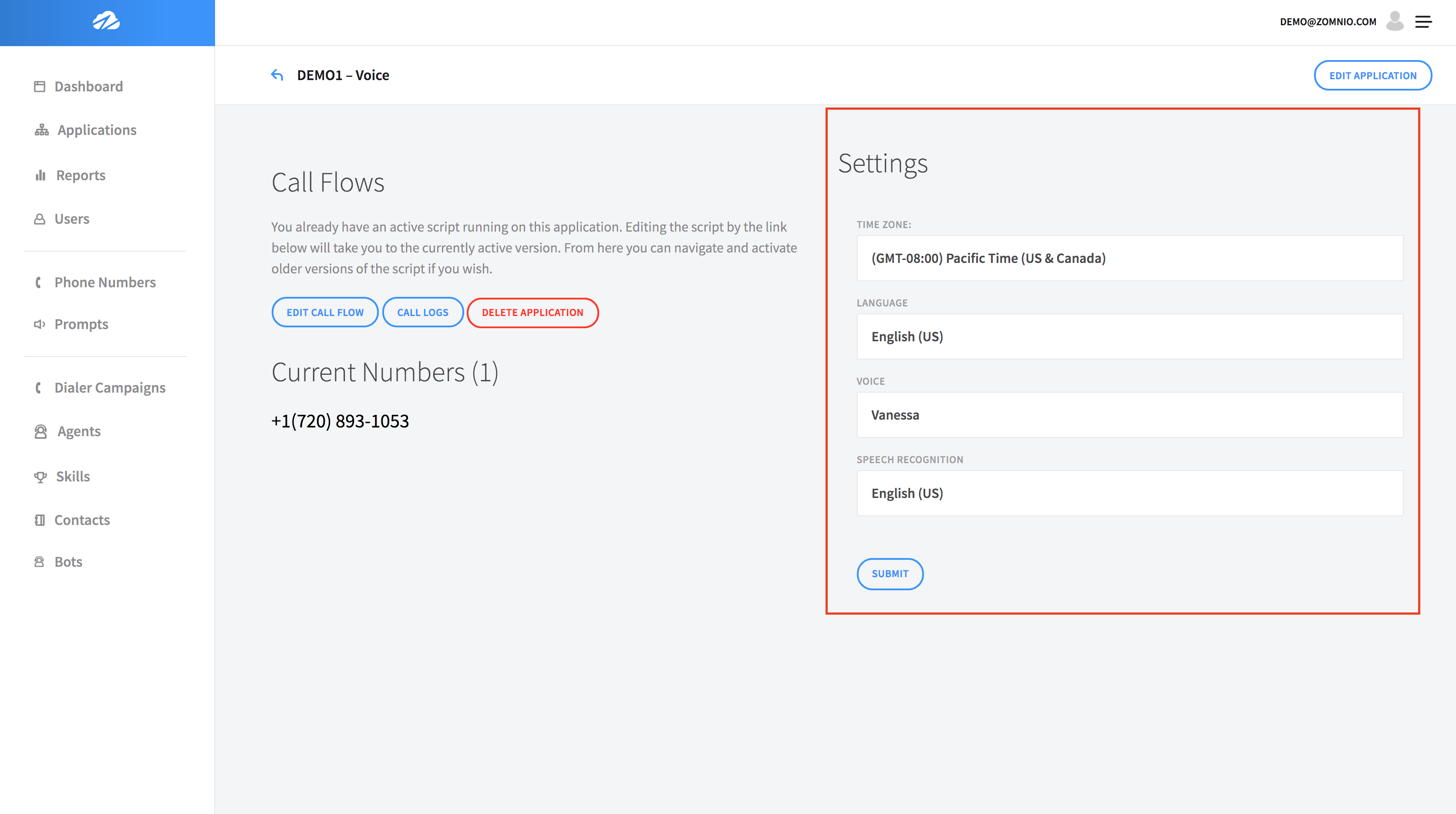 Click here to Edit the Application itself.
This will include updating the name of the app, the description, and the type of app.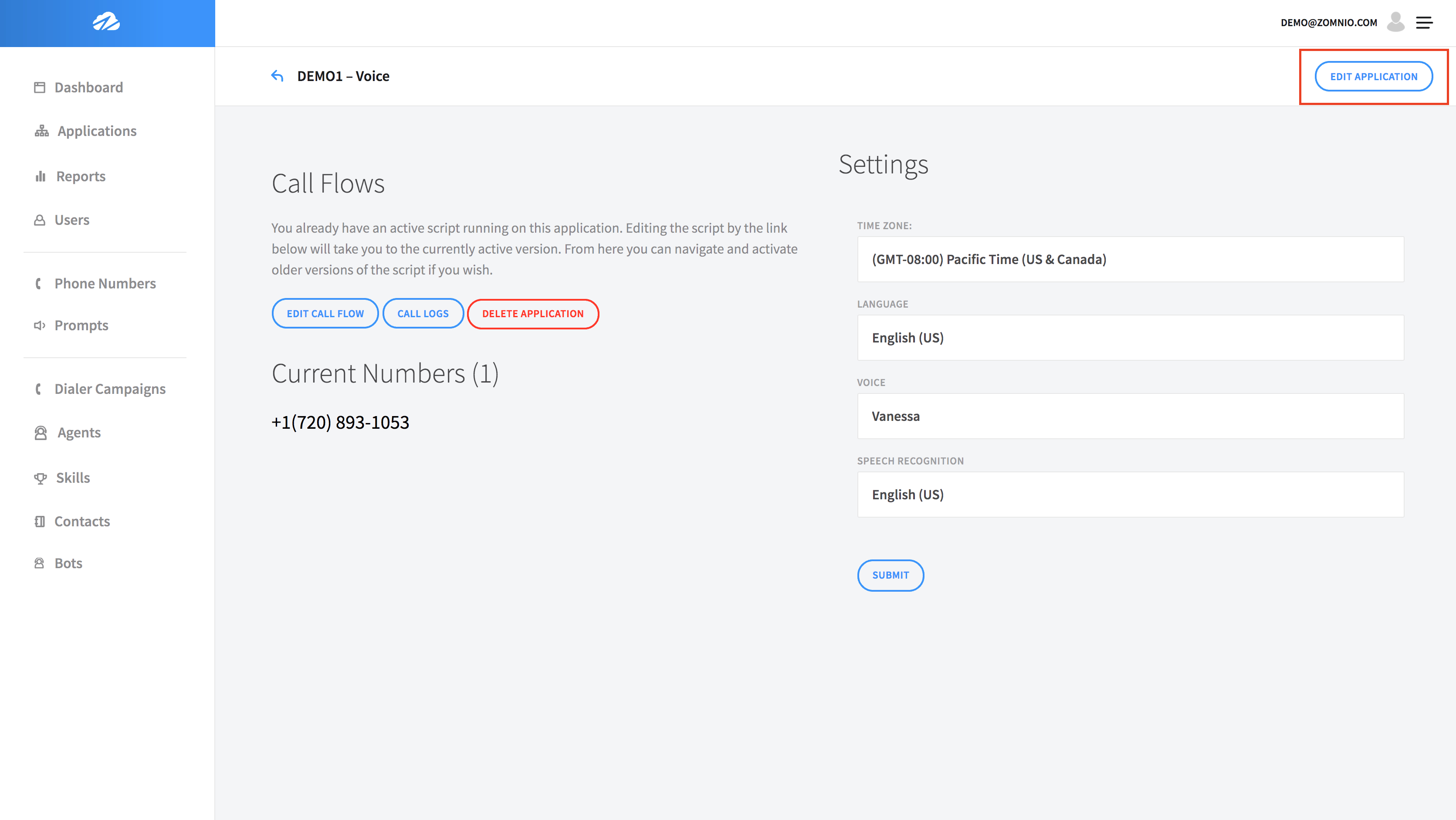 <
Back
Next
>