Phone Numbers Reference
Features of Phone Numbers
---
This section displays all the numbers associated with your applications.
You will see the number, application, version of the application, and actions to save or delete the phone number.
In the top right is where you may add a New Number for your application.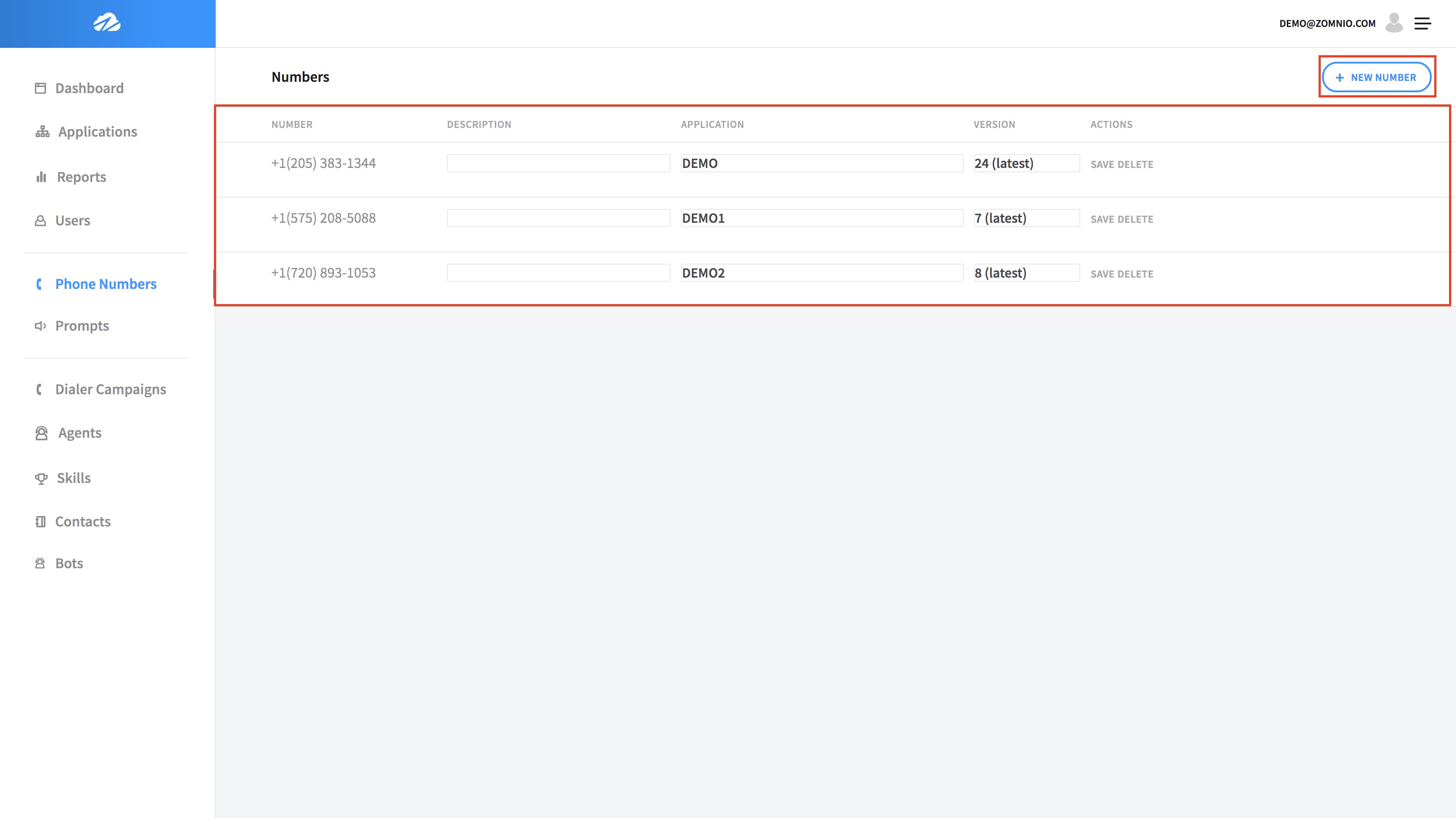 When adding a New Number, you will get to choose the area code for the phone number from the drop down menu.
There is the option to port an existing number as well.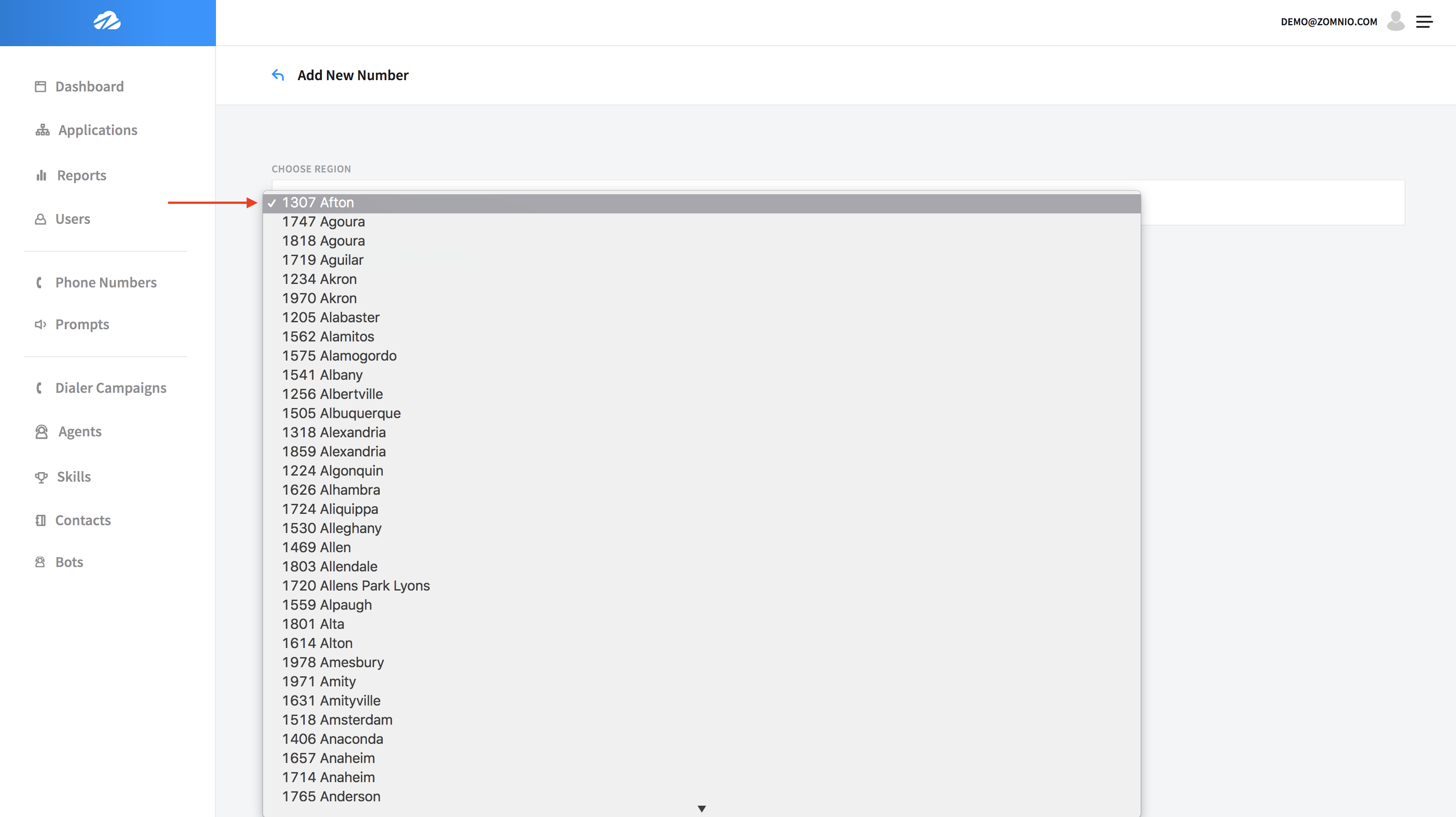 Clicking Save will save your new number to your application.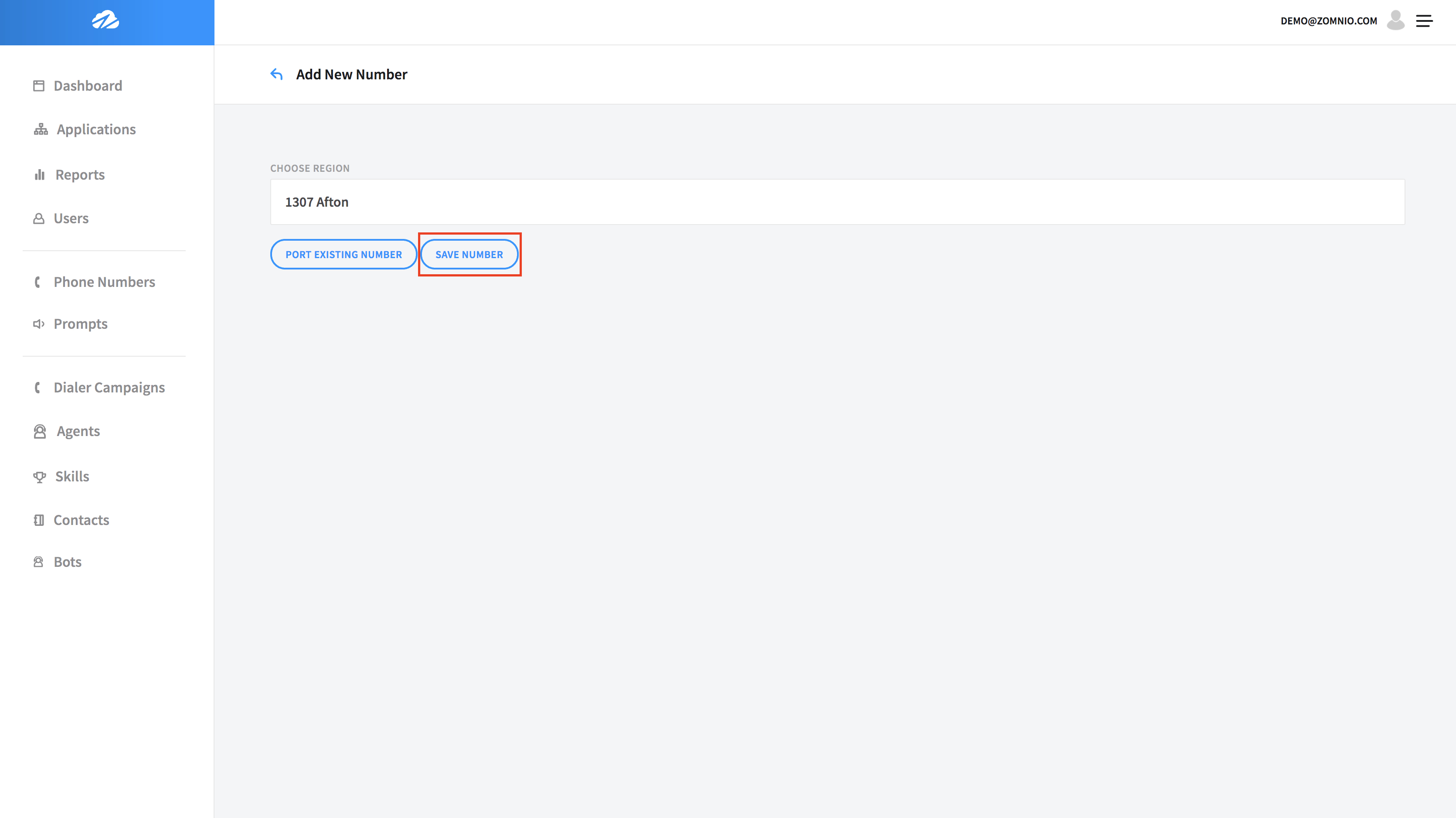 <
Back
Next
>