Reports Reference
Features of Reports
---
Here you can select options to see the details of the organization.
Click on the Reports dropdown menu, and select from Call Summary, IVR Options, IVR Hangup, Summary by Number, Call Summary by Agent, and Call Summary by Skill.
From All Applications Select, you may see data from every listed app, or see data on from just a single app.
Click on Select Data Range to specify certain perameters to be displayed.
Selecting the Day, Week, or Month will display data totals.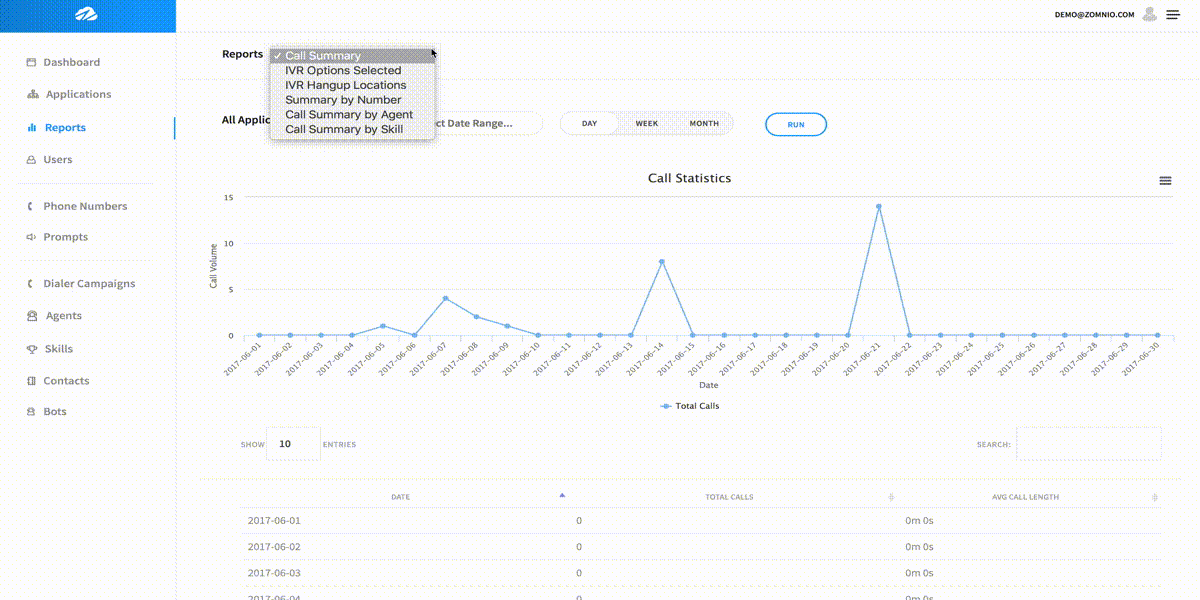 Clicking here on the Options icon will give you options for your reports. You may choose to print your report, or download in a png, jpeg, pdf, or svg format.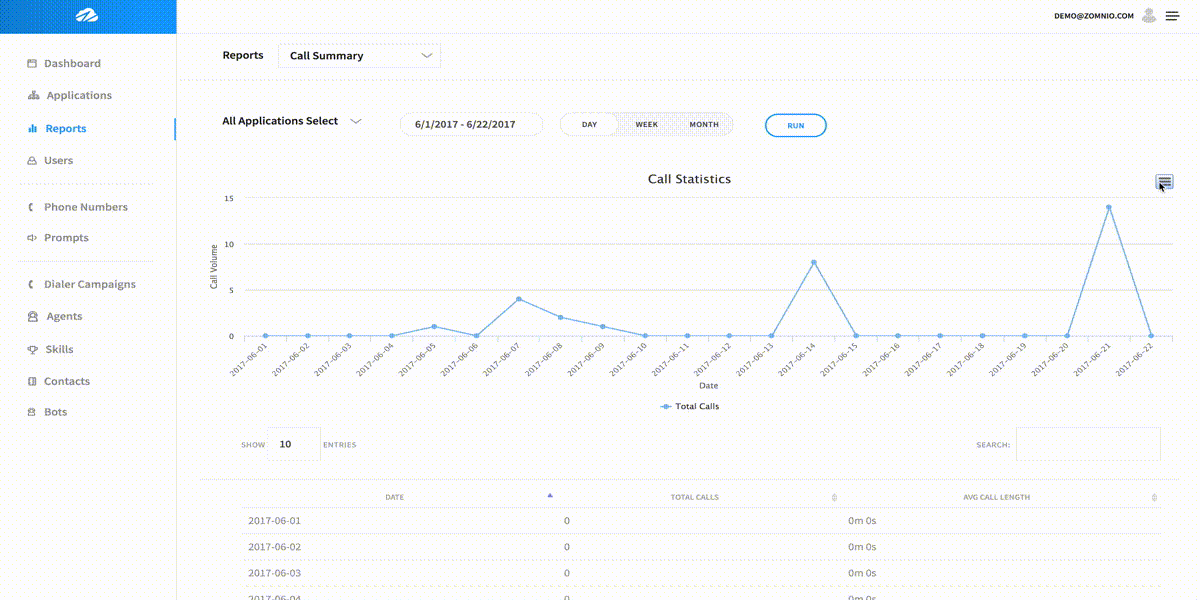 In this section, you will see call data with the Date, Total Calls and Average Call Length.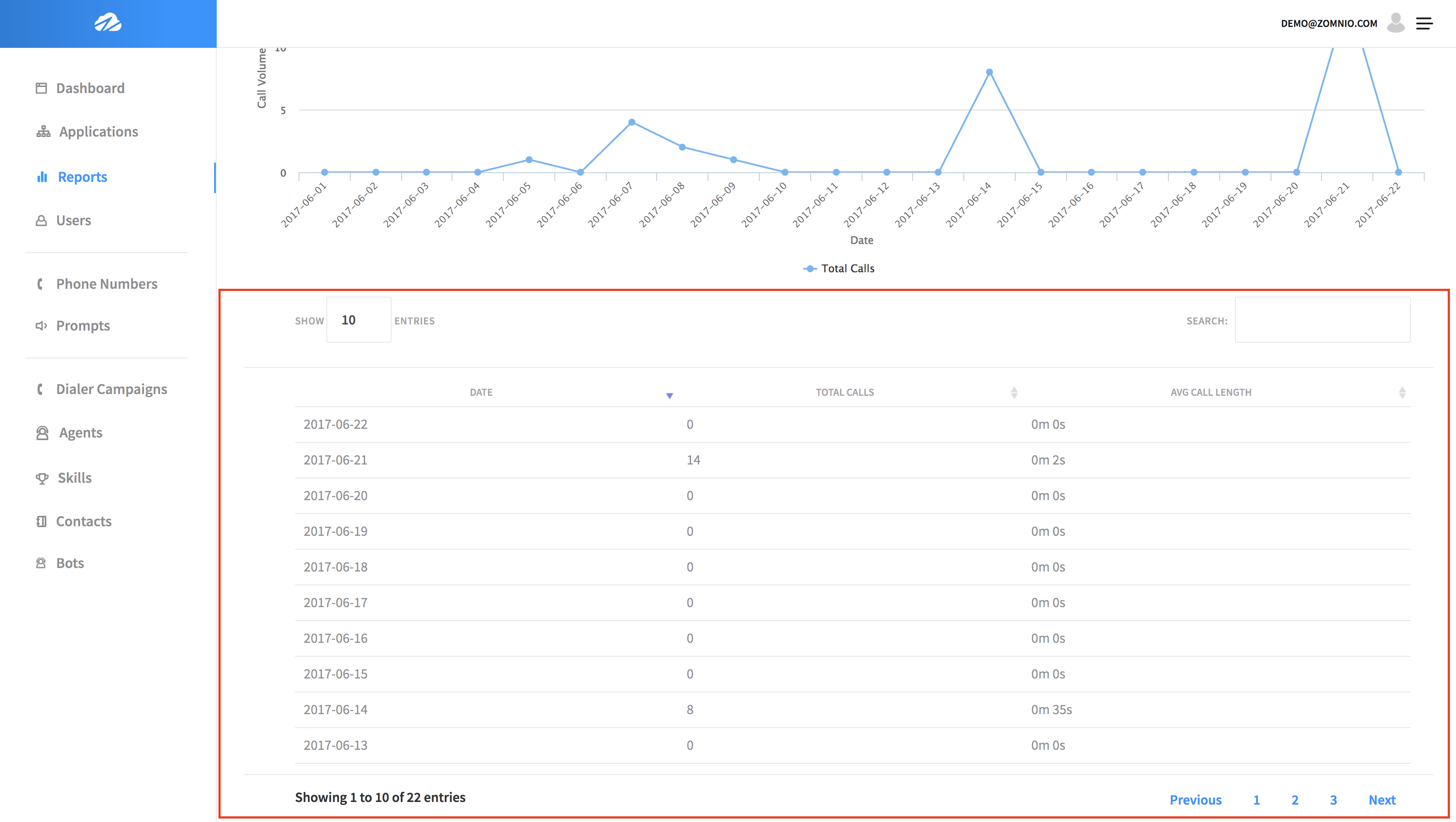 <
Back
Next
>