Bots Reference
Features of Bots
---
The Bots section will house SMS/API entry points and endpoints.
In the upper right corner you will find three options to generate new entry points.
The main section displays your current SMS/API entry point, along with the application, and version of the application assigned.
Below will be displayed your API key and an option to generate a new key.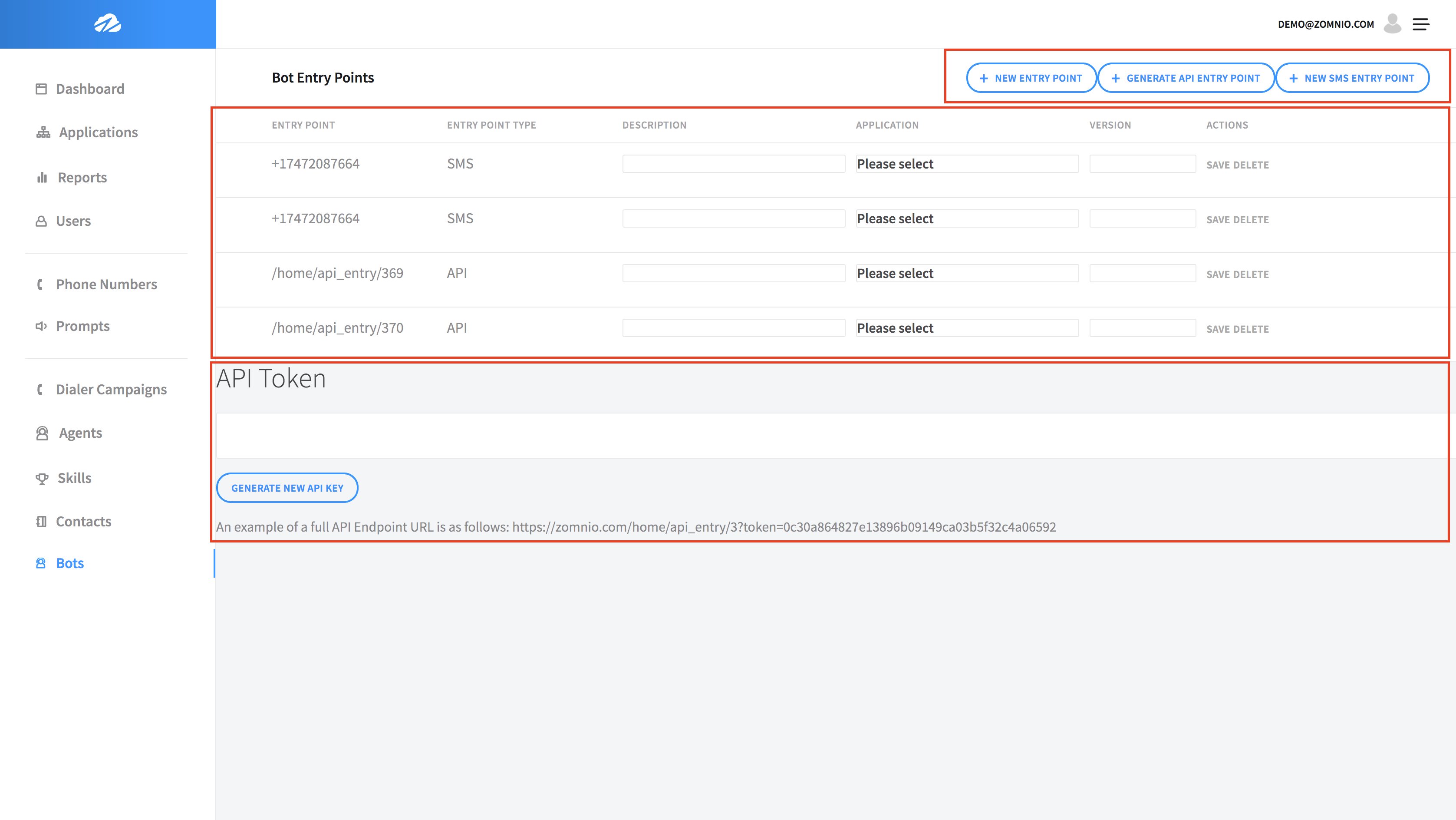 <
Back