Dashboard Reference
Features of the Dashbaord
---
In the first section of the dashboard, you will find the All Applications drop down menu. Here you can select between your different applications and see the statics displayed in the graph.
You may also specify a data range and see the selected data displayed.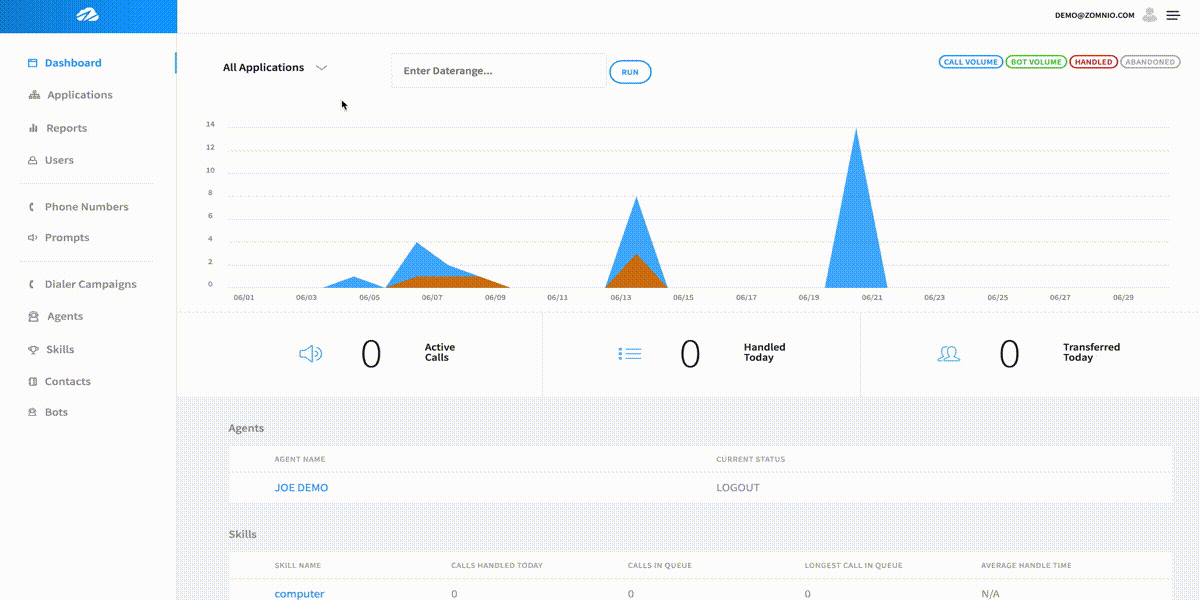 In the next section of the dashboard, you will find Agents and Skills listed.
Under Agent, you will see the names of the Agents, and their current status. The Skills show the stats/data of that specific skill. By clicking on the Agent name, or the Skill name, you will be able to make edits to either one.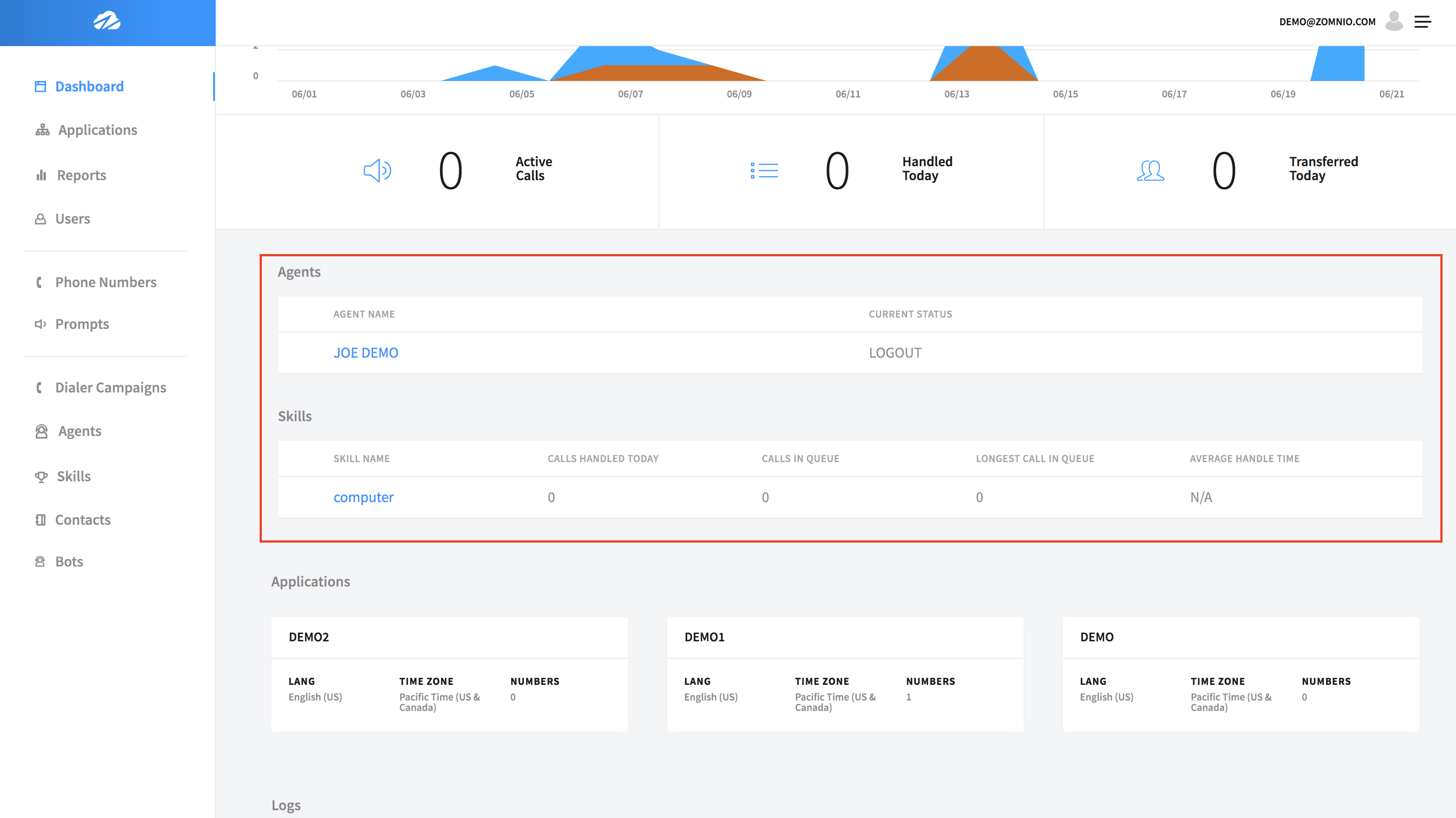 The Applications section lists all the apps you may have created. Clicking on the name of the app will take you to the edits page.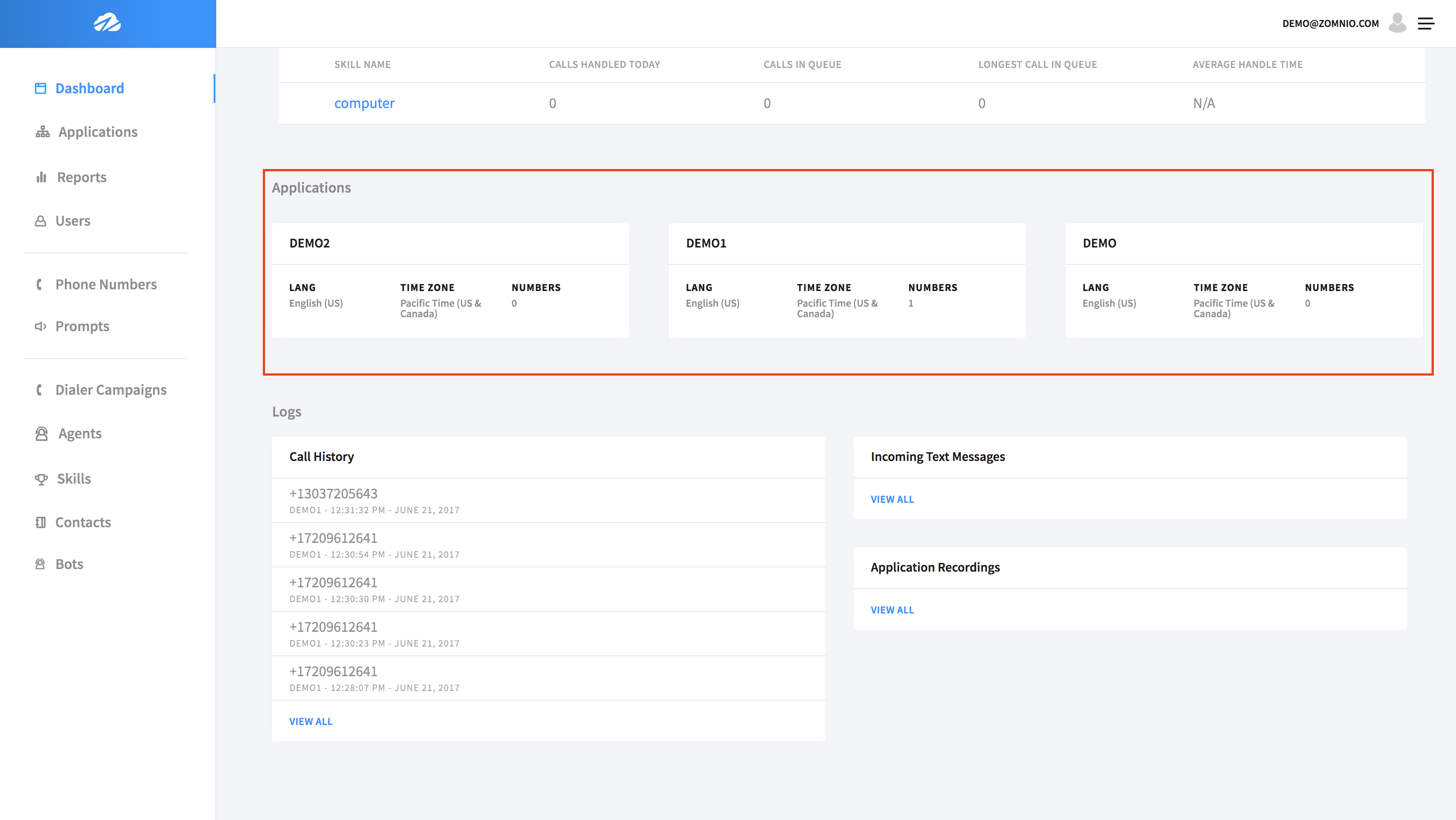 Logs will display your Call history, Incoming text messages, and your Applicaiton Recordings.
Clicking on View All will display detailed details of specific data selected.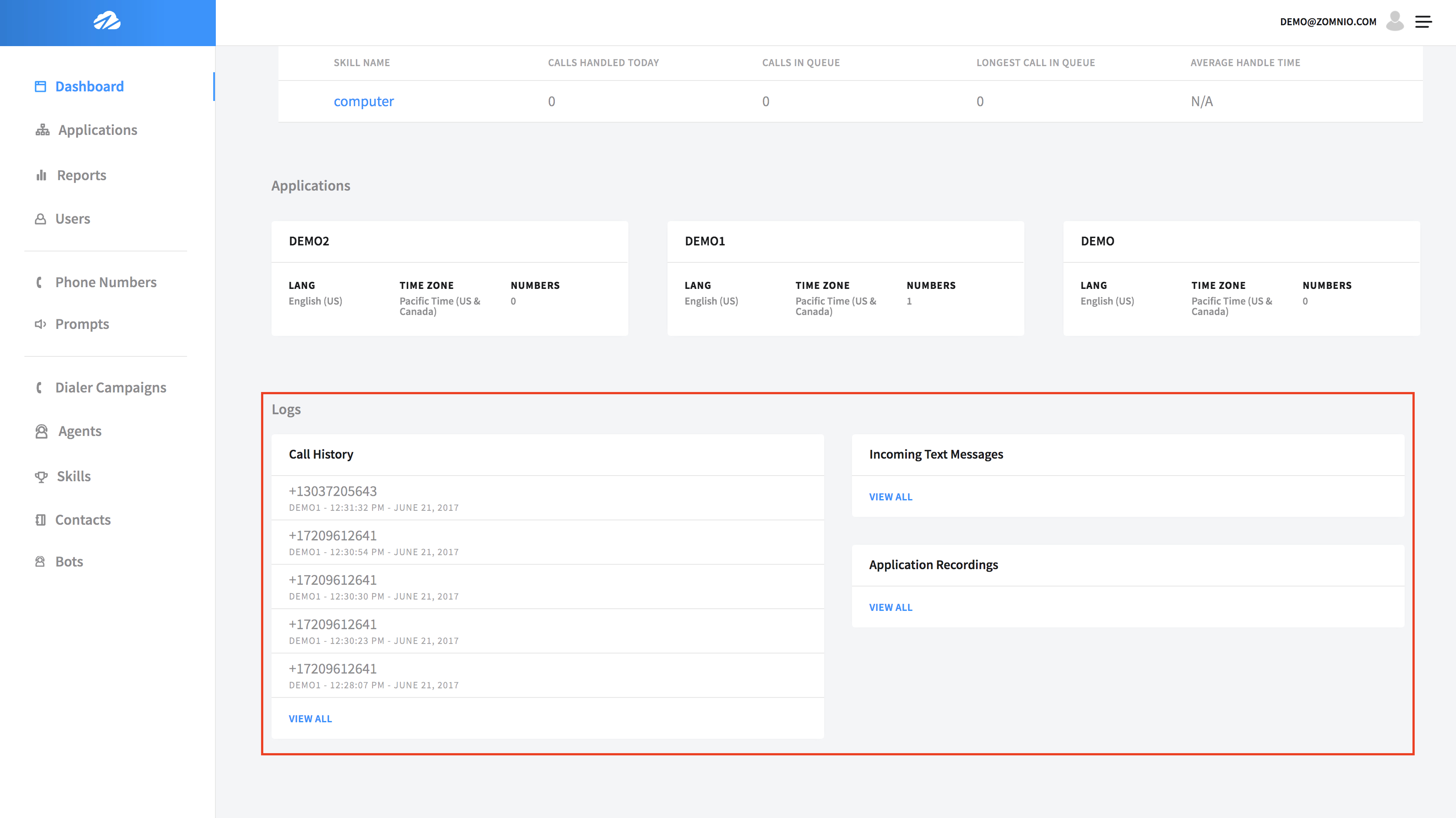 In the Options Menu, you will be able to select from the Account Settings, Report an Issue, Sign into the Agent Desktop, see Billing options, and Logout of Zomnio.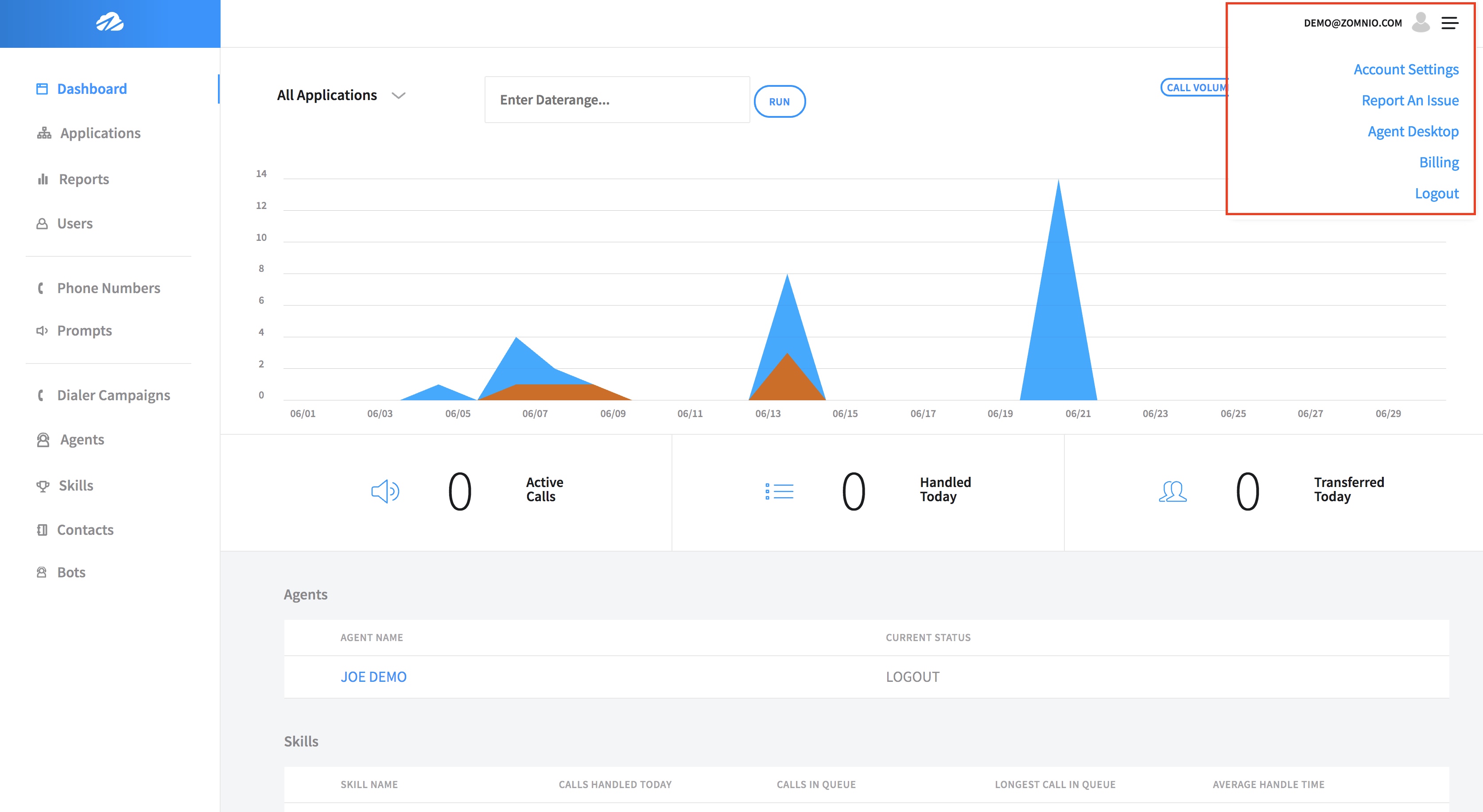 Next
>